The Justice Cecilia Muñoz Palma Foundation (JCMPF) initiated the School Support Program at the Justice Cecilia Muñoz Palma High School (JCMPHS) in Payatas, Quezon City, formerly Payatas High School, with the goal of helping the students / youths in Payatas to improve their quality of life through education. Specifically, JCMPF hopes to assist the school in creating better learning environment and in facilitating access to quality education and scholarships for its students who mostly come from Payatas.
For school year 2020-2021, the Justice Cecilia Muñoz Palma High School has a student population of more than 11,000 (making it the second most populous high school in Quezon City) from Payatas and its neighboring communities and whose families' main source of income depends on scavenging in the dumpsite, vegetable vending, housekeeping / household help or laundry jobs.

The school started in 1988 as an annex of Lagro High School and become an independent school named Payatas High School in 2002. On November 22, 2006, the 93rd birth anniversary of the late Justice Palma, the school was renamed Justice Cecilia Muñoz Palma High School, in her honor. Justice Palma had high hopes and aspirations for the youth of Payatas. Hence, the School Support Program was developed to begin the little steps towards the fulfillment of these dreams.
Moreover, the program aims to continue the philanthropic spirit of the late Justice Palma by providing various forms of support to the said school, its students and faculty. The School Support Program offers school facility enhancement, supplemental training for teachers and students, and student educational assistance through the JCMPF Scholarship Program and in partnership with technical-vocational / tertiary schools.
In the last 10  years, the Foundation has implemented the following projects:
2010 – St. Scholastica's College of Manila's JCMP Scholarship
2011 – School Library and Audio-Visual Room Improvement
2012 – Think Before You Click Seminar for Students;
Personal Safety Lesson for Teachers;
St. Scholastica's College of Manila's JCMP Scholarship
2013 – Life Skills Training for Teachers; Street Law Seminar for Students
2014 – MFI Foundation's JCMP Scholarship
2015 – Toyota Motors Philippines Scholarship;
MFI Foundation's JCMP Scholarship
2016 – Training on Protocol for Case Management for Child Victim of                 Abuse, Neglect, and Exploitation (for teachers and staff)
2017 – Justice Palma Museum Tour for Students
2018 – Justice Palma Museum Tour for Students;
Work Immersion Program for Students
2019 – Gathering book donations for the Library;
International Day of the Girl Child Discussion for Grade 10                       students
2020 – COVID-19 Relief
SCHOLARSHIP PROGRAM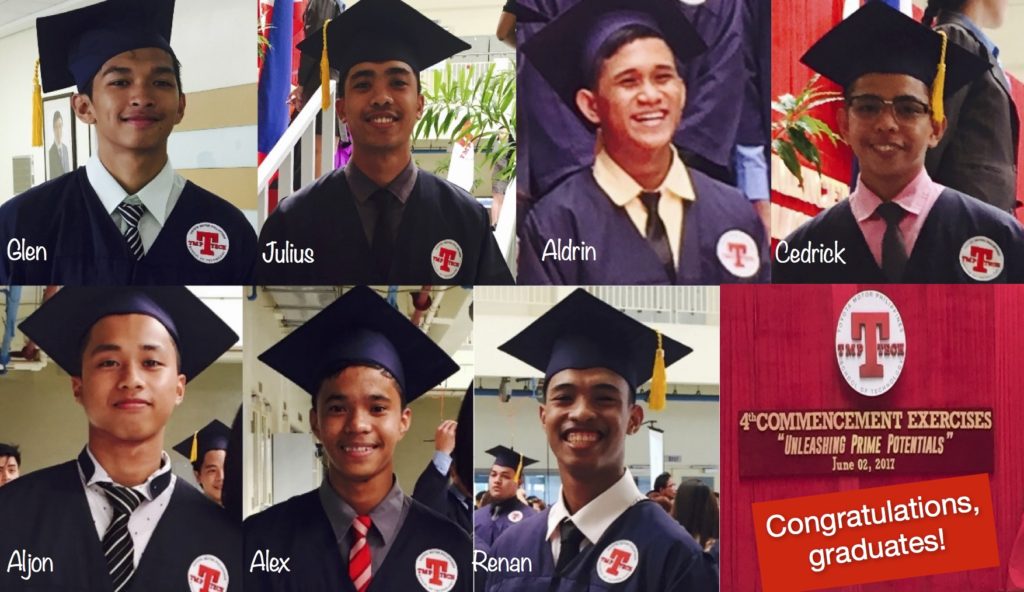 JCMPF offers Scholarship and Student Educational Assistance (SSEA) to students that facilitate access to either vocational or higher education by partnering with schools that provide scholarship grants to deserving students.  Through this assistance, JCMPF provides financial support to cover all other expenses or any of the following: books and school supplies, school or OJT transportation allowances.
SCHOOL FACILITIES ENHANCEMENT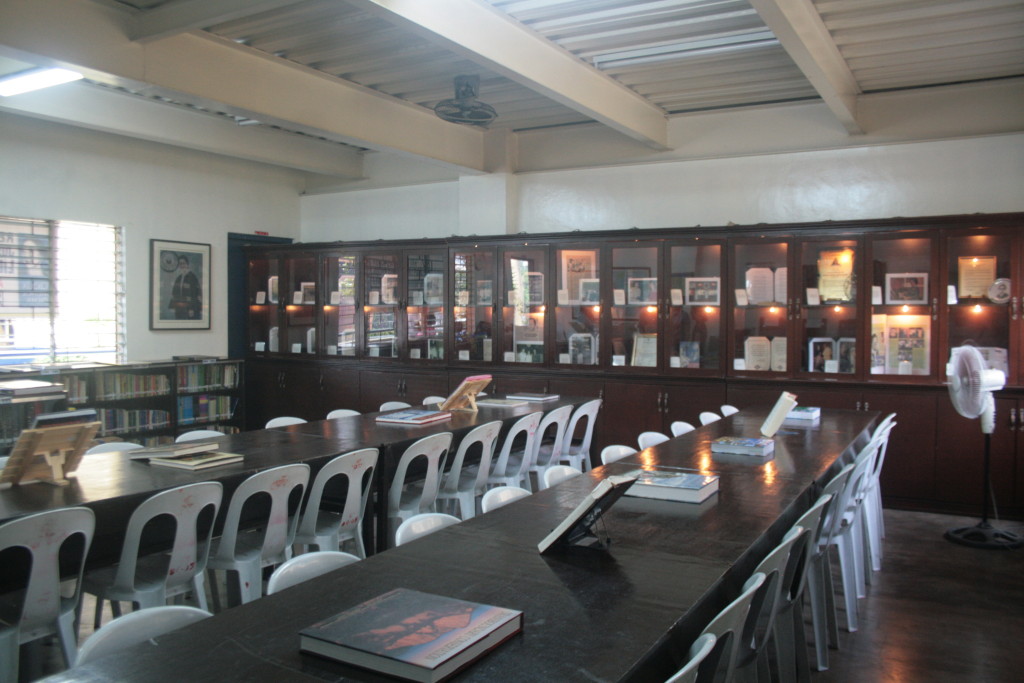 To maintain a good learning environment for the students of the school, we visit the school regularly and discuss with the school Principal and personnel how their facilities can be improved and we respond depending on their expressed needs.
BOOK DONATIONS FOR THE SENIOR HIGH SCHOOL LIBRARY
This 2020, we started gathering donations for the library of the recently built Justice Palma Senior High School building which is currently empty as it is located away from the main high school building. 
Several organizations and publishers have already sent in their donations and we are still expecting more to come. As of today, books from the following publishers have already been delivered to the school:

COMPUTER DONATIONS
The Justice Cecilia Muñoz Palma Foundation has donated one hundred and fifty (150) computer sets to the Computer Laboratory of the Justice Cecilia Muñoz Palma High School. However, due to the shift to distance learning, these computers will be lent to the teachers for the mean time so they can use these for creating modules and preparing for their classes. 
Click here for more information on how you can help the school.
COVID-19 RELIEF
While the Foundation cannot push through with some of our projects for the Justice Palma High School, we are still doing what we can to support the school and assist them with their more urgent needs.
The JCMPF has been reaching out to various organizations and corporations who may be able to donate relief packs to the students, teaching, and non-teaching personnel of the JCMPHS. As of today, the following organizations have sent out their donations:
You may check our Facebook page for more photos and updates. Click here to visit our page.
We welcome in-kind or cash donations for the students, teaching, and non-teaching personnel of the school. Please do not hesitate to contact us through any of the following if you have questions or would like to help: justicepalmafoundation@gmail.com | 0917-856-3850 (Globe) | 0908-752-1696 (Smart) | (02) 7966-9529 (landline).
Justice Cecilia Muñoz Palma High School school support program