The Justice Cecilia Muñoz Palma Museum showcases the work and legacy of the first female justice of the Supreme Court of the Philippines. It features her undeniable service to our nation through her various memorabilia.
The museum is intended as a deeply respectful, austere, serene and beautiful space for meditation.
Before entering the museum, guests are greeted with a heartfelt poem to Justice Palma written by playwright and former Senator, Francisco "Soc" Rodrigo.
The museum is divided into four sections: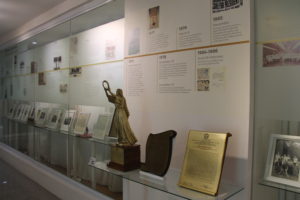 Section 1: Exemplar Evolving (Paghubog ng isang huwaran)
It features a collection of artifacts, texts, and images selected from surviving materials pertinent to every part of her life that coincides with a graphic illustration (Time Line) of her life/biography.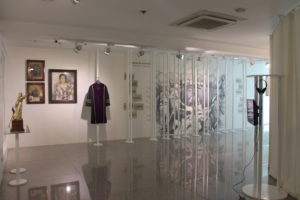 Section 2: Darkness Descending (Pagsapit ng karimlan)
This section focuses on the dark years of Martial Law through an artwork and selected excerpts from a poem, and Justice Palma's personal response to the tragedy featured in a video.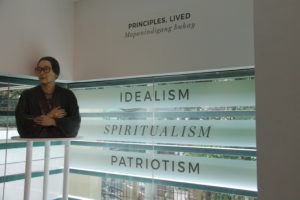 Section 3: Principles, Lived (Mapanindigay buhay)
This section features the enduring principles of Justice Palma as a human being, as a Filipino, and as a major actor in the Philippines' political life. Exact words she penned or uttered are prominently displayed. Records that document, reflect, respond to, "dialogue with," and/or reiterate Justice Palma's principles are also compiled for the public's pleasure of reading them.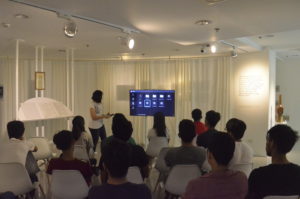 Section 4: The Constitution of the Philippines, Hewn (Pagpanday sa Saligang Batas)
This final, culminating section is dedicated to the 1987 Constitution of the Philippines. A large-format monitor shows a video of Justice Palma's role in the Constitution and a video of some of the surviving framers speaking about the dreams of a people vested in it. This section is available for short lectures and seminars in the fields of Philippine history and culture, Philippine politics, public administration, law and human rights. If interested, call or email the Justice Palma Foundation Office.
---
Open from Mondays to Fridays at 10 am to 4 pm. Special tours & trips can be arranged on Saturdays.* Call for reservation.
The museum is curated by Marian Pastor Roces of TAO, Inc.
*Due to COVID-19, the Museum is temporarily closed.