Anecdotes from Justice Palma's Family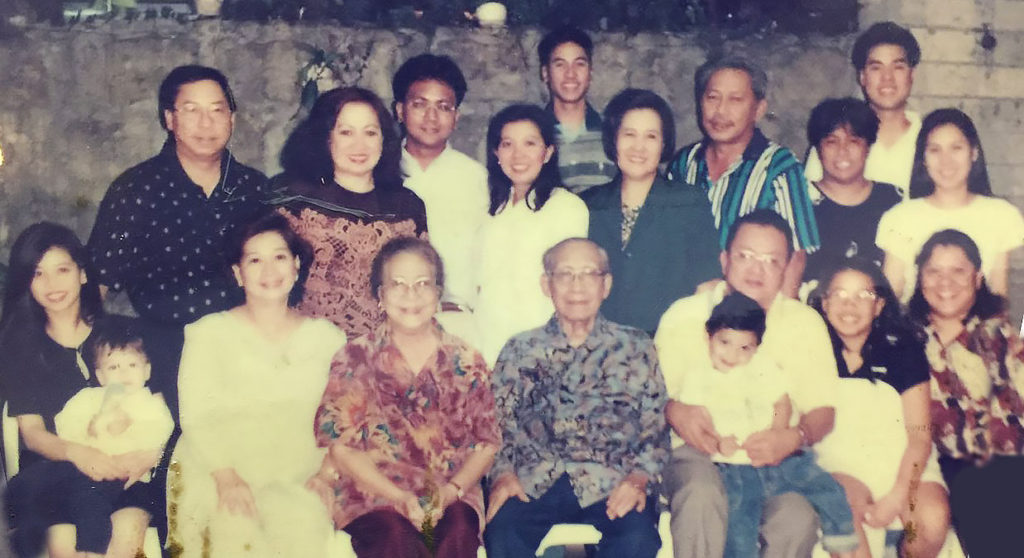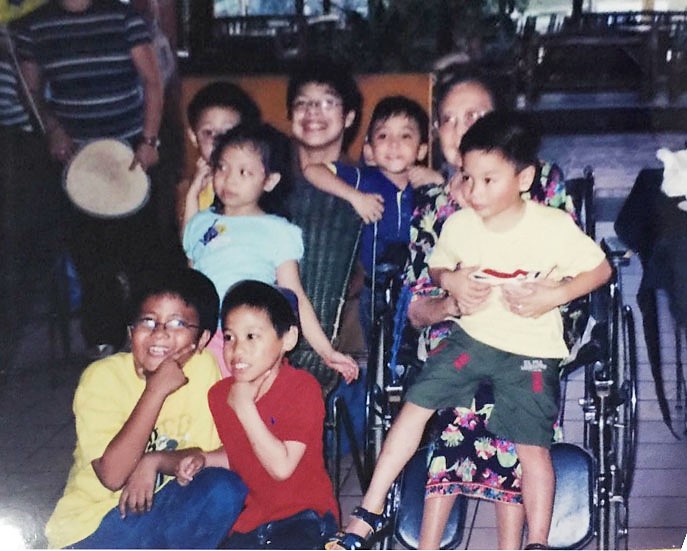 ---

Heidi Hizon Palma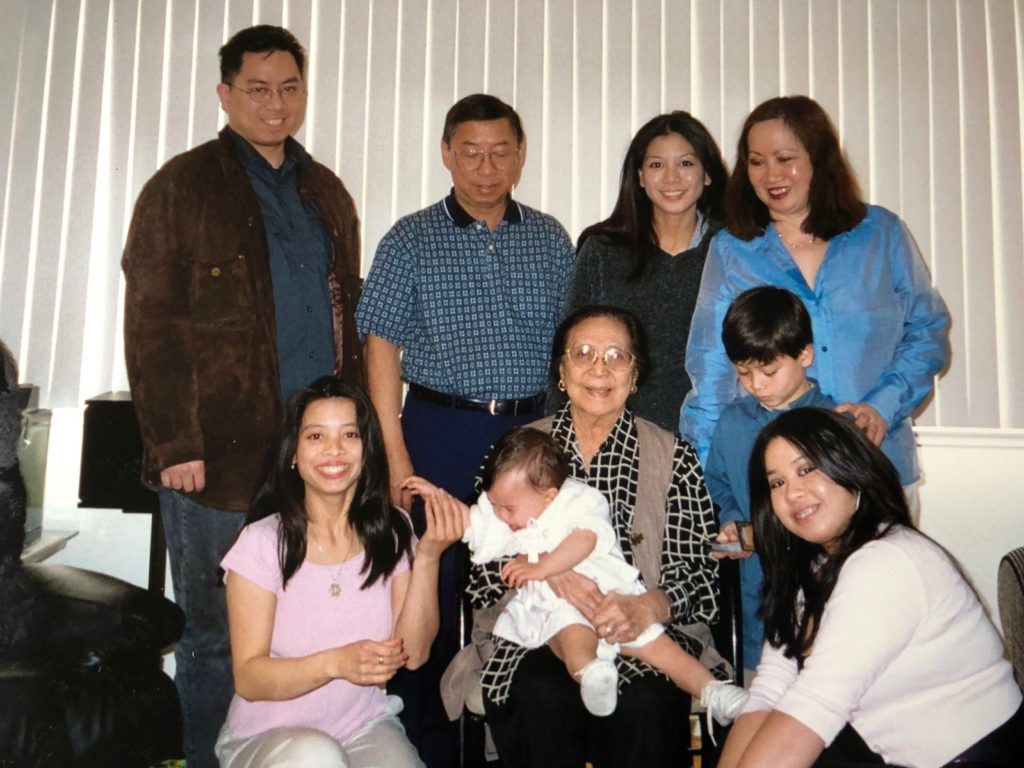 My Thoughts on the Late Justice Cecilia Muñoz-Palma
Let me introduce myself and my family. My name is Heidi Hizon Palma. I am a daughter-in-law of the late Justice Cecilia Muñoz-Palma. My husband, Gustav, and I migrated to the United States in 1979 and a year later, our children, Clayton, Janine, and Tracy, followed. Our youngest daughter, Meghan, was born here. We have been living here for the past 41 years.

Living in America today, I am disillusioned by how our GOP Senators, some federal judges, and public officials seem to practically sell their souls in their greed for power and material benefits. In some instances, they totally abandon their moral conscience and basic decency when they are asked as public servants to make the right decisions to protect their country and the safety and health of their fellowmen. They seem to be incapable of upholding the rule of law and the very essence of equal justice for all.
Amidst this backdrop, I cannot but call to mind the very stark contrast between how the public servants in my new country behave and how my mother-in-law served her country and her fellowmen during her lifetime. Of the latter, I am so very proud.

While in public service, not once did she ever waver from her moral duties to her country and her fellowmen. While serving office as an Associate Justice of the Supreme Court, she was never intimidated by the threat of the governing powers, nor was she ever enticed by the accumulation of wealth. All the decisions she made as a public servant were guided by God. That is how she lived her life. She died in a very humble residence, poor in material wealth, but so rich in the very things that are necessary to prepare one's soul for the kingdom of God.

After 51 years of marriage and being a part of the Palma family, this I can say with sincerity: I truly love my mother-in-law with all my heart. I love her so much, and I am a selfish person who does not easily give her love freely without reason. I love her because, in my 72 years of living on this earth, no one has personally helped me and my family more than she did. In fact, when she was alive, Gustav and I lived a totally carefree existence. For 37 years, we had practically nothing to worry about. The minute we confided in her about a problem, it was solved and we no longer had to think about it. Sometimes we felt that she had solved our problems before we even knew they existed.

For 37 years, I probably only said two sentences of prayer each day, because I was confident that Mama was already praying for all of us on a daily basis. I always saw her praying the rosary while she was riding the car or while doing something else. Since she was praying for us nonstop, I felt that my own prayers were redundant. When somebody had to undergo surgery or anything similar, I always told my husband to call my mother-in-law. I felt that her prayers would get to God faster since she was already so close to Him. She would then go to the Pink sisters and ask them to pray for whatever it was that we were praying for and her prayers were always answered. I can attest that many miracles have happened in my own life as the result of her prayers.

Only after she died did my husband and I actually mature, I think. Before that we were like children without a care in the world. Since she is no longer with us, I have had to take up the burden of praying for my own family. I have had to be the one who prays the rosary and novenas for hours, because I knew that nobody else was praying for us.
Mama was the one constant in our lives, the Rock of Gibraltar for everyone in the Palma family.
---
Bernadette Palma Fernandez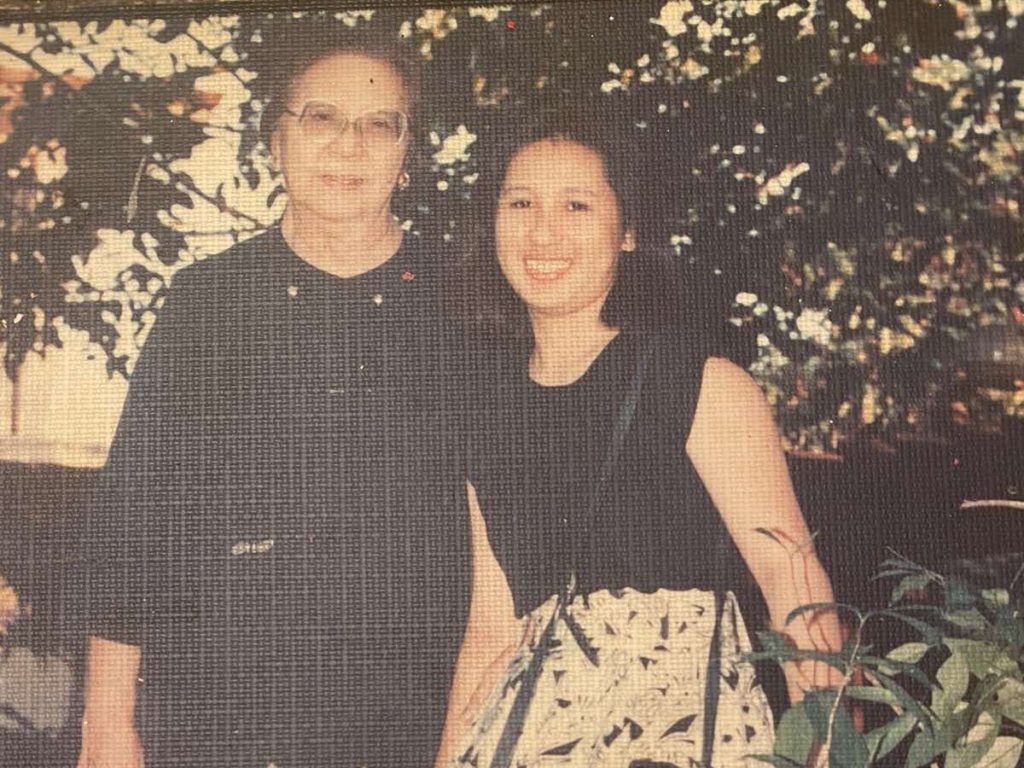 Nanita, as we, her grandchildren fondly call her, was the Rock of our family. At a very young age, she instilled in all of us values such as a fear of God, respectfulness, equality, and responsibility – which we have carried on in our own families today.

Growing up in the Munoz-Palma household was always an adventure. Sunday lunches always brought us together to talk about any topic under the sun— politics, travel, food, and important family decisions. Because of this "tradition" that she started, our family became very close and very supportive of each other. Birthdays, most especially, truly became an event that we looked forward to. She made it a point to make us feel extra special on our birthdays. We either celebrated by eating at her favorite Chinese restaurants or by buying Estrel's Caramel cake to share with the family.

On a personal level, I remember that my Nanita always asked me to accompany her to her meetings and lunches or on her travels. I truly enjoyed attending these events with her because they gave me the opportunity to meet different types of people, to learn more about other cultures, and to understand the value of friendship. As a retirement gift from the Supreme Court, they awarded her with a trip to several countries and luckily, I was her companion together with my cousin Chellie. This trip was truly memorable as it opened my eyes at a young age and gave exposure to different cultures and places. If you know my Nanita, you would know that in every country we stopped by, we always made it a point to visit a Church. That is how close she was with God. She started and ended her day with praying the Rosary. Her faith is what kept her going day in and day out.

Such wonderful memories! I would not exchange it for anything else in the world.

Losing her was truly heartbreaking for our family. Not only did the country lose a woman who accomplished so much for her beloved Philippines, but we also lost the beacon of light of our clan. However, because of what she nurtured in all of us, our family continues to follow the path that she paved for us — to live as God-fearing individuals who represent the best that we can be.

On her birthday, I will pay homage to the Matriarch of our Family. I am who I am today because of her. Happy Birthday to you, my Nanita. I love you and miss you terribly. May you continue to be our beacon from above, showing us the path that God meant for us to follow. I know someday we will see each other again and, on that day, I will run into your open arms.
---
Cecilia Agnes Palma Cardema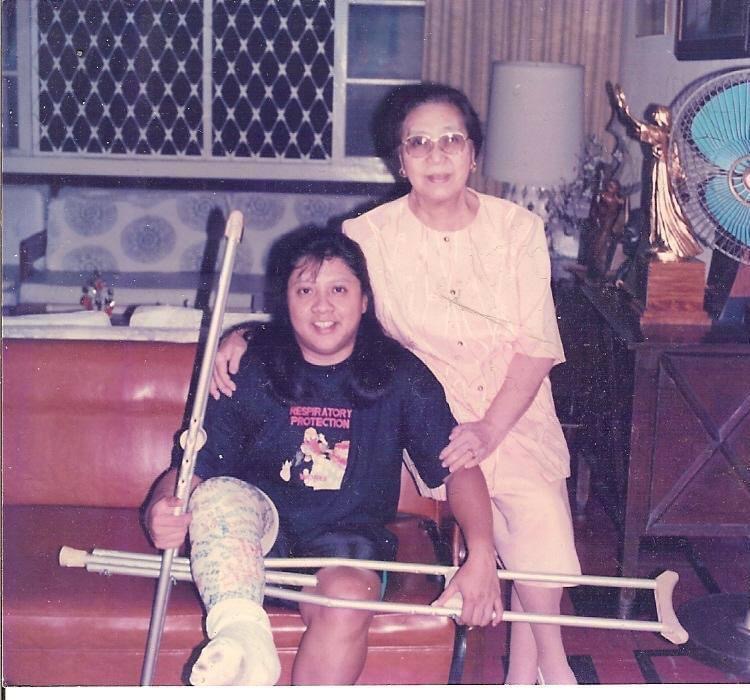 I was named after my grandmother, so it's not really a surprise that I was the favorite grandchild. It didn't hurt that I was also the first grandchild.
I went to school at her alma maters. I studied at St. Scholastica's College in Manila from kindergarten to high school and UP Manila for college.

My siblings and cousins were taught to be God-fearing, hardworking, trustworthy, and honest. My grandmother encouraged us to be independent. As much as it broke her heart to do so, she did not stop me or any of her grandchildren from leaving the nest and becoming successful individuals in our respective fields.

Nanita and I shared a special bond. So special that my siblings and cousins came to me if they needed anything from Nanita because they knew that she would never say no to me.

It's been 14 years since we celebrated your last birthday together. Miss you so much. Until we meet again. Love you, Sweetie.
---
Prudente Ricardo Paulo Cardema Soller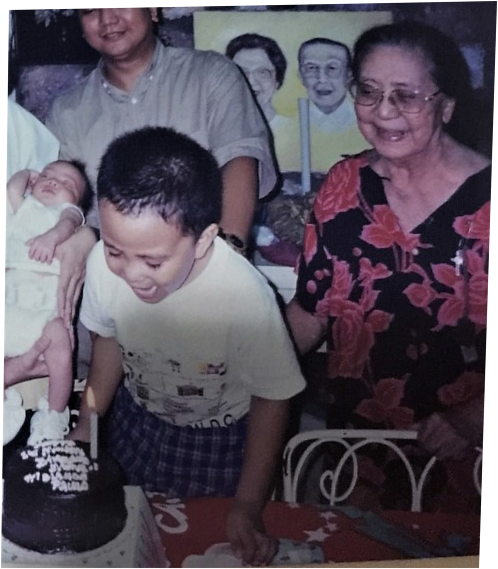 When people talk about my great-grandmother, they always mention what made her, well, great. She went to Yale. She topped the bar. She was the first of many things. As a Supreme Court Justice, she was such a thorn in a dictator's side that he changed the age of retirement just to get rid of her. And he changed it back right after, if you can believe it!

I heard a lot of that stuff as a kid, especially after she passed away when I was 9. Truth be told, none of that really meant much to me at the time. But even without really appreciating the prestige of her achievements and the impact of her time as a public servant, I always knew that my Nanita was great.

If you asked me when I was nine who I thought were great people, I would've talked your ear off about the brave and strong heroes on TV— Spider-Man, and Jack Sparrow, and whichever Power Ranger was my favorite that week. And then I'd tell you about Nanita.

Most of my memories of Nanita were of her sitting down in front of the TV in the living room. You might not think it at first, looking at an old woman with her cane by her side, attending TV Mass while the delivery guy makes his weekly visit to install her new oxygen tank. But Nanita exuded the same aura of bravery and strength as the heroes on TV, even without swinging on webs or fighting giant robots. There was a gravity about her that, in spite of her gentle demeanor, commanded the room, whether it was just me playing with my toys next to her in the sala, or the entire family during the Sunday lunches that I'll always miss.

I couldn't tell what it was at the time, but I know now that it was a hint of the strength and integrity that allowed her to stand tall at a time that everyone was expected to lie down or get knocked over. There was never any pressure from Nanita to meet the bar she had set so high, but just being around her, with her occasional jokes and gentle approval, made me want to become the best I could be as well. And I think getting that out of the people around you is what really makes someone great. Happy Birthday, Nanita.
---
Anecdotes from the Board Members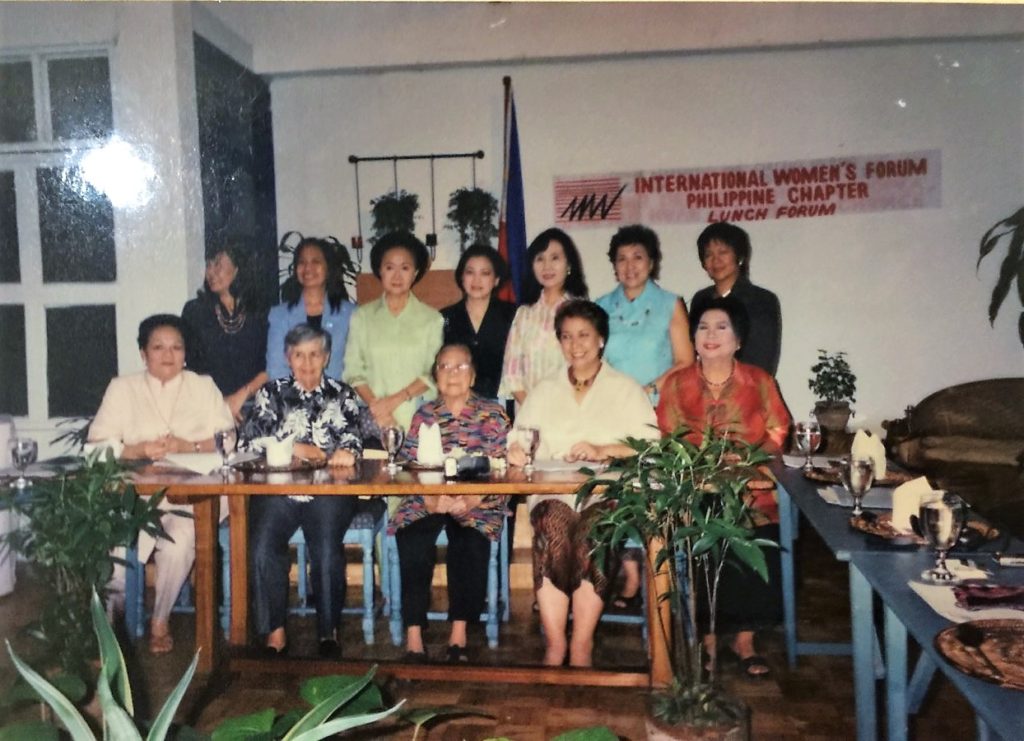 ---

Dr. Florangel Braid

I first met Justice Palma in 1978 when I joined founding members of the Concerned Women of the Philippines, Teresa Nieva, Nini Quezon Avancena, Mita Pardo de Tavera, Mary Concepcion Bautista, Sally Boncan, among others. At that time, it was actively involved in the anti-Marcos movement to advocate for human rights, consumer rights, i..e. nuclear plant, microenterprises); peace, press freedom and the parliament of the Streets. Its peace advocacy resulted in the organization of the Aurora Aragon Quezon Foundation, which for the next 13 years, conferred Peace Awards to peace advocates all over the country.

Four CWP members – Justice Palma, Teresa Nieva, Felicitas Aquino (now Arroyo), and myself, were appointed by President Cory to the Constitutional Commission where Justice Palma was elected President. She was the perfect orchestrator of the varying voices of the 48-member Commission. The respect that she elicits from every member of the Commission was shown when the provision she authored on the "fundamental equality of women and women before the law", was unanimously passed.

Even after democracy was restored, she continued to be the most vigilant and articulate voice for justice and human rights. For every violation of people's rights, for every malfeasance in public office, and for every event that affected the country and people's welfare, especially the marginalized, she was sought by the media for her opinion.

For all her greatness, this icon remained modest and humble. I remember that when asked what pasalubong we could bring; she would merely ask for her favorite siomai or dumplings.

These five words would perhaps best summarize her persona – vision, brilliance, humanity, compassion, and love of country.
---
Ms. Ballsy Aquino-Cruz

After the assassination of Ninoy Aquino in 1983, there were protest marches and rallies demanding justice for him and for all. Filipinos who had been quietly suffering during the dictatorship suddenly wanted their feelings known by the government authorities. Ayala Avenue in Makati was one of the venues for the protesters. Hundreds, sometimes thousands would march along Ayala Avenue and yellow confetti would rain from the buildings along the route. And Cory Aquino's office would be one of the meeting places for those joining the march. One day Justice Palma was going to join the march so she went to Cory's office. I remember many were so excited to be marching with her given her courage and good name – not to mention her age! Everyone in the group was ready to march – they didn't care about the heat of the afternoon sun. Neither were they worried it would suddenly rain… Then all of a sudden someone noticed Justice Palma was having an asthma attack. Cory brought her to her room so she could take her medicines and rest. I remember Cory thanking her profusely for wanting to join the march and telling her that maybe it would be best for her to just go home. But after a couple of puffs from her inhaler and resting a while, Justice Palma stood up and said she was ready to march! And everyone with her felt more pride walking with her that day!
---
Dr. Carmencita Reodica

My first encounter with Justice Cecilia Munoz Palma was when she gave me a call to thank me for restoring back the Department of Health's (DOH) subsidy for the operations of the Quezon Institute (QI) previously removed by my predecessor. She then invited me to visit QI and personally escorted me around the hospital. I felt her love and concern for patients afflicted with tuberculosis.

Right after retiring from the DOH in 1998, she invited me to join her in the Philippine Tuberculosis Society, Inc. (PTSI) as Chief Operating Officer (COO) challenging me to enhance the image of PTSI and QI, which later was recognized as a teaching training hospital for pulmonary diseases and, PTSI as the lead NGO in the fight against TB.

When she was appointed as Chairperson of the Philippine Charity Sweepstakes Office (PCSO) by former President Erap Estrada, she appointed me as a consultant.

During this time, I came to know her better not only on an official but also on a personal basis. Behind that soft-spoken personality was a strong and fearless woman. A woman of substance and steel! We settle differences in opinion in an open and constructive manner. She was hard working. She was very strict and stern when it comes to work. She would praise you for a job well done but would not mince a word when you fall short of her expectations. But, it only takes small gestures to make her smile.

I will always remember her as someone worth emulating because of her unwavering courage and strong spirit.
---
Atty. Teresita Sison

Justice Palma with a compelling personality and unfailing charm, held in her time power positions that displayed the nobility of her ideals, the tenacity of her convictions, the integrity of her principles. And as such, she must have felt the joy of commitment and the pride of achievement.
That was the life of Justice Cecilia Muñoz Palma, who was bestowed with such great talent which she put it to good use.

Even as a young girl, she was already excelling, graduating valedictorian at St. Scholastica's College and gathering success in extracurricular activities, like oratorial contests, band as an officer of the Portia Sorority and the Student Council of the U.P. College of Law. With many involvements in school affairs and outside, this did not stop her from being a bar top-notcher with the staggering average of 92%.

She dabbled in politics and was elected as a member of the Batasang Pambansa and became a chairwoman in one committee of the opposition. As such, she made known her strong dissent to violations of the constitution and the rule of law and the trampling of rights, justice, and due process.

The few times we were huddled with her in luncheons, she was pleasant company and partook in the conversation and acted as if she was one of us, to our delight. After a series of top performances, a retinue of honor promotions came one after another. She was appointed as first woman prosecutor, first woman judge of the Court of First Instance, second woman Associate Justice of the Court of Appeals – and the diadem of her judicial career – the first woman justice of the Supreme Court of the Philippines.
---
Comm. Rene V. Sarmiento

A TRUST SO WARMLY REMEMBERED
"I will sing to You, O Lord, because You have been good to me." (Psalm 13:6)
How can I forget those incidents in my life as a young Member of the 1986 Constitutional Commission with Justice Cecilia Muñoz-Palma as our President?

I was the third youngest Member of the Commission at that time (32 years old) when Justice Palma would assign me to serve as Acting Presiding Officer of the Commission during several of its plenary sessions in the same hall where Congress holds its joint sessions.

My instant reaction was to politely inform Justice Palma thru her staff to designate Members older than I am at that time, but she insisted like a mother that I accept the assignment.

I did. Looking back, that experience as Acting Presiding Officer helps boost my confidence as a person and as a lawyer. Good, I was able to preserve the photos of those bold episodes as an Acting Presiding Officer of the Commission so lofty in its vision and mission.
Maraming salamat Justice Palma sa tiwala!
THE HUMILITY OF JUSTICE PALMA
"I will always thank the Lord; I will never stop praising Him." (Psalm 34:1)
After the Constitutional Commission of 1986 finished its task of drafting the 1987 Constitution and worked for its ratification, the Commission members formed a group called Demokrasya – Ipagtanggol Ang Konstitusyon (DIK), headed by Justice Palma.

One day, July 29, 2000 to be exact, Justice Palma wrote me a note (that I preserved up to this day), asking me to help her prepare a 2-page Statement of the DIK to be presented at the Senate Hearing on Emergency Powers presided over by then Sen. Miriam Defensor-Santiago.
The letter states:

"Dear Rene:
We need you to appear for Demokrasya at the Senate Hearing on Emergency Powers on August 2, 11:00-12:00 noon.
Please help me prepare a 2-page Statement to be presented to the Committee.
I will also be appearing with members Avanceña, Feria and Abueva, but I need your legal expertise.
x x x.
Cecilia Muñoz-Palma"
I could not imagine the President of the Constitutional Commission of 1986 and Justice of the Supreme Court (incidentally, she was our Guest Speaker during the 2
1978 General Commencement Exercises at UP where I was her attentive listener) asking me to prepare a Statement for the DIK and relying on my legal expertise.
I did as told.
The humility of Justice Palma in seeking the assistance of a young lawyer is a precious gem of experience that merits heartfelt gratitude!
---